The Global Reporting Initiative (GRI) 403 standard outlines OHS reporting practices and is designed for organisations wanting to report on their health and safety sustainability impacts.
This Standard is issued by the Global Sustainability Standards Board (GSSB) and is part of the set of GRI Standards used by organisations to report about their impacts on the economy, the environment, and society.
As part of a continuous development and improvement process, the GSSB began updating GRI 403: Occupational Health and Safety in 2016 to ensure it was in line with internationally-agreed best practice and reflected recent developments in OHS management and reporting.
The final Standard was published on 28 June 2018, and represents global best practice on reporting on occupational health and safety management systems, prevention of harm, and promotion of health at work.
The new Standard was developed with expert, multi-stakeholder contributions and is rooted in the public interest. Among the changes in the 2018 Standard are a greater emphasis on hazards and the hierarchy of controls, and improved methodologies for calculating injury and illness data.
GRI 403: Occupational Health and Safety 2018 will be effective for reports or other materials published on or after 1 January 2021. Earlier adoption is encouraged.
GRI 403: Occupational Health and Safety 2016 can continue to be used for reports or other materials published on or before 31 December 2020.
You can access the complete standard here.
Want to learn more about how GRI 403 works in practice and how it fits into the Australian landscape?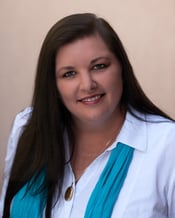 Dr Sharron O'Neill will be presenting GRI403: What the GRI's new global standard on WHS reporting means for Australian organisations at the Safety Forum in September.
Dr O'Neill is a senior lecturer in the School of Business at the UNSW Canberra, and was Chair of the GRI's GRI403 project working group. She specialises in accountability for work health and safety (WHS) performance, and her projects examine the design, measurement, reporting, and assurance of financial and non-financial OHS performance measures.
Learn more and register at the Safety Forum Website.